Getwindsurfing Clinic Brouwersdam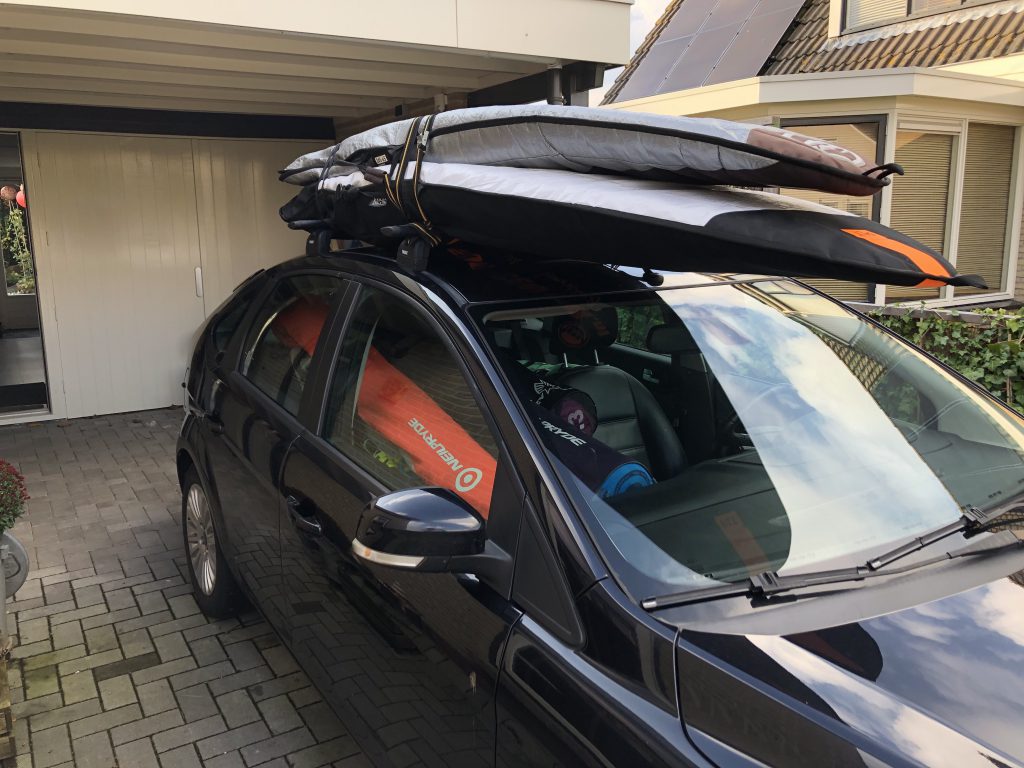 Like last year I booked this weekend with Phil and Danielle from Getwindsurfing. I'm looking foward to work at my tacks, jibes and of course the forwardloop.
At 05.30 the alarm wakes me up. Pfff too early… I packed all my surfgear the night before. The weekend will bring al large diversity of conditions so I was keen to fit every last bit of gear in the car. Four boards, seven sails, food, drinks and some clothes make that the car is a cosy mess.
Without any problems I drive to Zeeland and park seaside as the sun just comes up. I'm way too early so I enjoy just being on the beach by myself. Then it's time to get to the surfcenter to meet Phil, Danielle and the others of the group.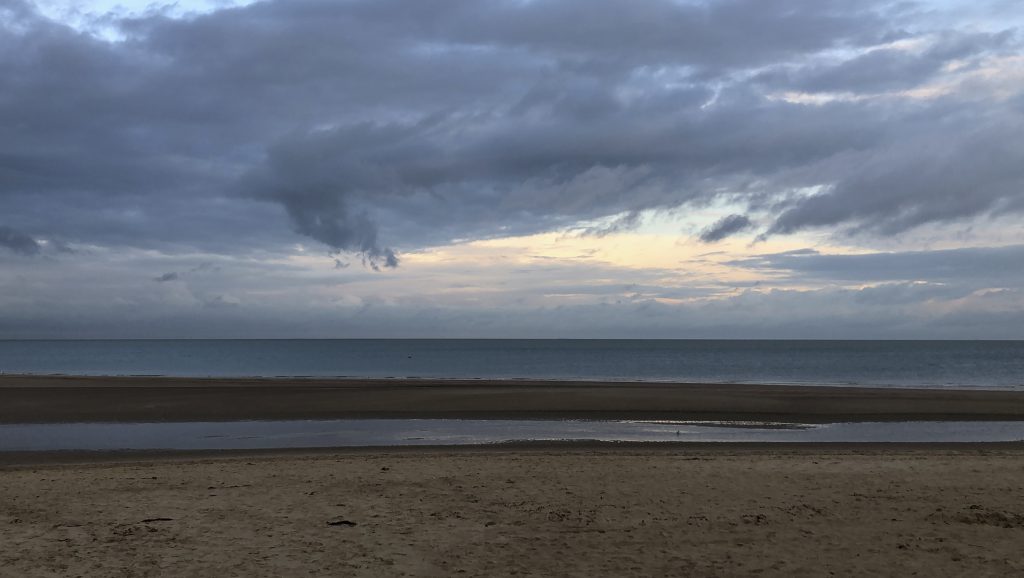 After a short introduction session we get divided in two groups. I rig a 5.3 on my 105l. waveboard and mess around in the small pool next to the centre. Then Phil takes us out to the main water where my looptraining starts. Phil is a master in doing loops. He makes them on big chop, small chop and even on no chop at all. Nice to see! He asks me to make some chop hops on both tacks. I go, sail a few tacks and do a number of jumps.
Phil calls me in and is happy about the jumps so it's time for the real thing. Jumping a forward loop is easier said than done especially because I'm bouncing all over the place completely overpowered since the wind decides to kick a few extra knots in. I head to shore and change my gear to the small stuff.
So no room for excuses anymore. Plenty of breeze, I'm on the right kit, time for action! I jump on my board feeling quite nervous knowing what is coming. I push the voices in my head that warn me for coming danger as far away as possible. Coming on the plane I spot a nice ramp and think to myself "this is it, I'm going for it". The board hits the wave and before the board leaves the surface I loop hard. With a big curve I go over the handlebars and end up in the water meters separated from my gear. I try again, and again and again! Phil and I conclude that my timing is a bit off 🙂
I probably overthink the move too much and try to do everything at once. This really does not work. I fail in making a good rotation with sail and board at the same time, but at least I went for it.
The day after the wind calms down a lot and that means I have the chance to fine-tune my tacks and learn about: mast foot positions, getting on the plane pumping the sail, hip and foot/leg stance on the board when on the plane. I really enjoy learning all this stuff and putting it to practice right away.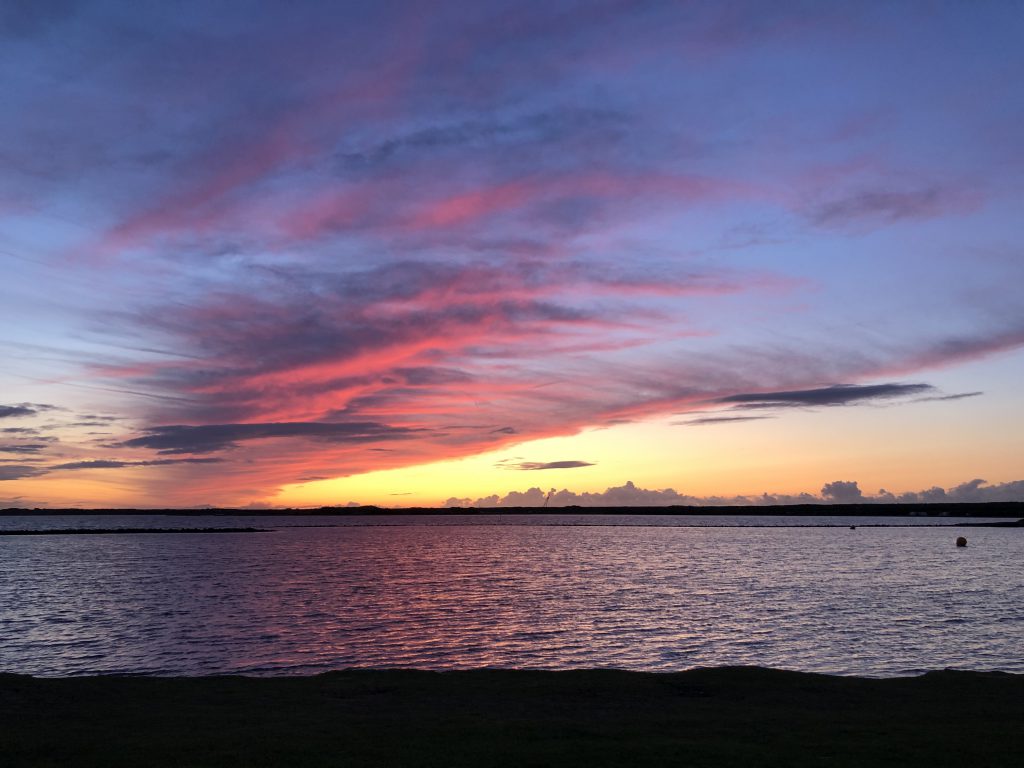 Of course we also have a lot of fun out of the water as well. We had lots of laughs in our house in Scharrendijk that I shared with Jaap, Fabiëne en Judith.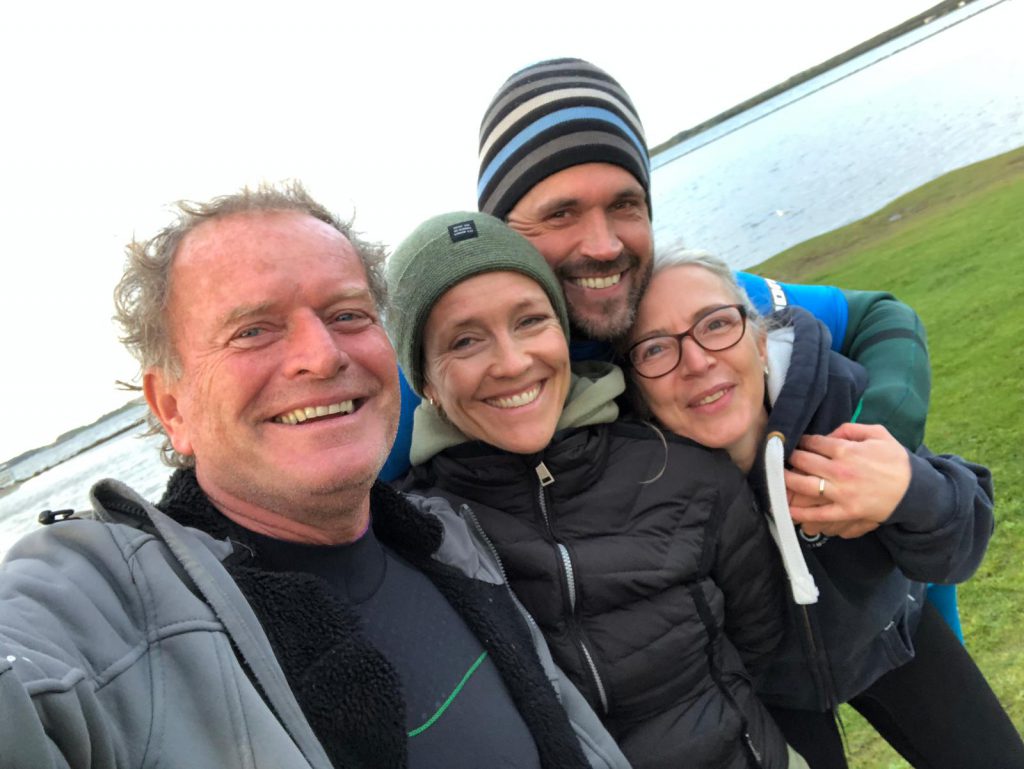 All together it is a weekend full of surf, wind and nice people. Surfing improved a lot. Tired, brushed and sour I get in the car and drive home with a huge smile on my face and a lot of good memories. Looking forward to my next session already.
Keep the Stoke going!